I am a Groupon affiliate and am compensated for sales through Groupon links. I appreciate your support of my blog by shopping through my links. Please read all terms and conditions of the deal before purchase, they are only summarized here. I have an advertising exchange program with Stroller Strides of Ann Arbor.
Are you wanting to exercise but are wondering how to find care for your infant or toddler? If so, I recommend checking out Stroller Strides. This is an exercise class that encourages participation of the children through use of the strollers in the exercises and the inclusion of songs and activities to entertain the children.
Stroller Strides of Ann Arbor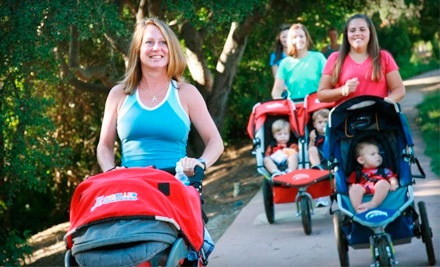 5 or 10 Classes at Stroller Strides of Ann Arbor (Up to 51% Off)
For a limited time, you can buy a voucher for 5 Stroller Strides classes for $25 ($50 value) or a voucher for 10 Stroller Strides classes for $39 (an $80 value). Classes must be activated within 90 days of purchase. The deal is only bali for new clients.
Stroller Strides classes are currently offered at Briarwood Mall and Wide World Sports Center on Oak Valley Dr. You can find the schedule on their website.
By the time Stroller Strides had moved to Ann Arbor, my daughter was done with the stroller, so I was never able to take advantage of the program. In addition to the Stroller strides classes, Fit 4 Mom Ann Arbor also hosts Moms Run Club and Plum Moms Club which includes playdates. If you are a new Mom, the Fit4Mom programs can be a great way to make friends with other moms who have similarly aged children.