Sleepwear Sale at Gymboree & Last Day to Stock Up & Save
For a number of years my daughter lived in Gymboree clothes. In the last year, we have found that she has moved on style-wise. While I shopped at Gymboree extensively, I almost always took advantage of sales and redeeming GymBucks.
Disclaimer: I am an Amazon Associate and am compensated for sales through Amazon links. I appreciate your support of my blog by shopping through my links. Please verify price before purchases. Amazon prices can and do change frequently.
Today is a great time to shop at Gymboree. From 3/26-3/27 and online only, Gymboree will offer $14 sleepwear. It is also the last day of Gymboree's Spring Stock Up Sale! Shop $5 accessories, $10 shorts & tees and $15 tops, swim & basic jeans! .
A few sleepwear items to highlight are: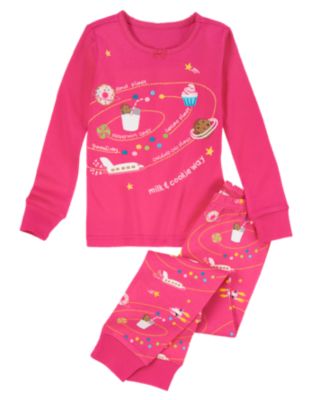 Milk & Cookie Way Two-Piece Gymmies®


Pirate Troll Shortie Two-Piece Gymmies®
The following two tabs change content below.
Ann Arbor with Kids is your go-to source for Ann Arbor Family Fun. It got its start in an activity list that I was compiling for the playgroup I ran at our church. When my daughter started preschool, the other moms were thrilled to hear about my list. I decided to take the list public in 2009.
Latest posts by Ann Arbor with Kids (see all)