Chelsea Tree House Savings Pass
With summer coming it is a great time to start thinking about deals for kids activities. While the weather tends to be nice and we like to get outdoors, it is great to have the chance to take the kids to an indoor play place on super hot or rainy days. Even on nice days I sometimes take my daughter to the indoor play places to take advantage of their WiFi while she has fun playing.
Disclaimer: I am compensated for sales through Groupon links. I appreciate your support of my blog by shopping through my links. Please verify conditions before purchase, they are only summarized here
The Chelsea Treehouse is currently offering a 5 visit pass for $18 through Groupon (a $35 value). The pass will be valid until November 1, 2015. You can use it for more than one child per visit and/or spread it across visits.
Chelsea TreeHouse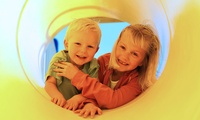 $18 for Five Indoor-Play-Place Visits at Chelsea TreeHouse ($35 Value)
Make plans for a summer play date and buy your Groupon today.
Other local activity deals from Groupon include:
Sky Zone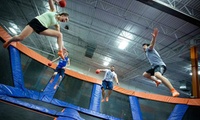 $18 for a One-Hour Trampoline Session for Two at Sky Zone. Two Locations Available ($30 Value)
World of Discovery Reptile Zoo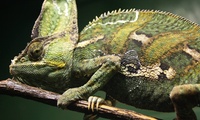 $12 for a Family Zoo Outing for Four at World of Discovery Reptile Zoo (Up to $24 Value)
Zap Zone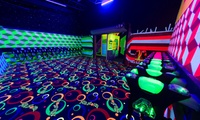 $13 for Laser Tag or Glo Mini Golf for Two at Zap Zone (Up to $26 Value). Six Locations Available.
Pump It Up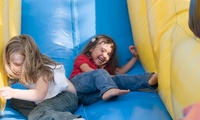 Three, Five, or Ten Pop-In Play or Open Jump Passes at Pump It Up (Up to 57% Off). Three Locations Available.
The following two tabs change content below.
Ann Arbor with Kids is your go-to source for Ann Arbor Family Fun. It got its start in an activity list that I was compiling for the playgroup I ran at our church. When my daughter started preschool, the other moms were thrilled to hear about my list. I decided to take the list public in 2009.
Latest posts by Ann Arbor with Kids (see all)