With all the rain this summer, I know we've had to replace a few outdoor plans with indoor plans.
Last week my daughter was spending the evening with her aunt and uncle while my husband and I saw a screening of The Lone Ranger in order to review it. My daughter's grand plan was to go mini-golfing with them, however it rained all night. Instead they decided to go bowling.
Disclaimer: I am a Groupon affiliate and am compensated for sales through Groupon links. I appreciate your support of my blog by shopping through my links. Please read all terms and conditions of the deal before purchase, they are only summarized here.

Groupon is offering a series of deals for bowling at Bel-Mark Lanes. There is a Bel-Mark Lanes at 3530 Jackson Rd in Ann Arbor. The deals are:
$15 for 1 hour of bowling and 2 shoe rentals (up to $30 value)
$23 for 1 hour of bowling, 4 shoe rentals, and a large 3-topping pizza (up to $53 value)
$35 for 2 hours of bowling, 6 shoe rentals, and a large 3-topping pizza (up to $83 value)
Bel-Mark Lanes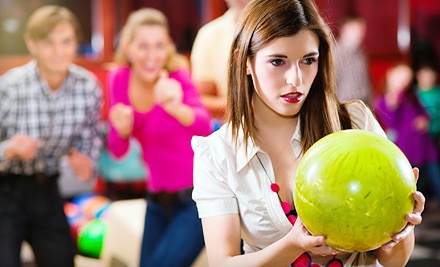 Bowling for Two, Four, or Six at Ford Lanes & Bel-Mark Lanes (Up to 58% Off)