Are you ready to Fall Back this weekend?
I'm relieved to have a teen so I really get the extra hour of sleep especially as her sport season ends on Saturday. We're also planning to take advantage of the warm weather this week to transition our outside decorations from spooky to Christmas-y (but holding off on turning them on until after Thanksgiving).
This is a big weekend for theater locally. Pioneer and Skyline both kickoff their fall shows this weekend. And in looking to next week, Tuesday is a day off for Ann Arbor Public Schools due to election day – make sure to drop your ballot off early or vote that day.
We are in the transition between Halloween and Christmas. There are a few events like the Great Pumpkin Roll to dispose of your pumpkins – and information on Candy Buy Back & Wrapper Recycling. At the same time, WNIC made the switch to Christmas music Friday morning. Since Tuesday I have been adding Christmas events and updating holiday articles. We will start sharing them next week as we add more events.
Arbor Annie's Weekend Highlights
This is a big week for theater & other performances.
Friday, Pioneer's Into the Woods kicks off it's 2 week run. Saturday is the start of Skyline's production of Urinetown also with a 2 week run. Saline HS has Clue this weekend only.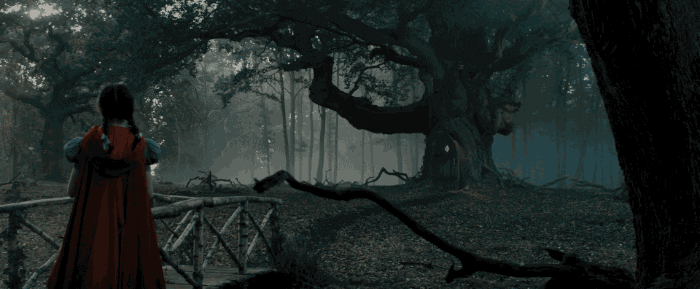 Upcoming Theater & Concert Events
Check out these Family Friendly Theater & Concert Events this Weekend
Into the Woods – Pioneer High School
Urinetown – Skyline High School
Clue – Saline High School
FrankenSTEM – Not Just for Kids at Michigan Theater
Cunning Little Vixen – UM School of Music Theatre & Dance
An Evening with the Bard – EMU
Chelsea House Orchestra Hometown Concert
Third Time's the Charm – Dexter Community Orchestra
---
Events from our Sponsors
Free Ninja Obstacle Course for Kids
Saturday, December 3
Randazzo Dance Company's The Nutcracker with a Twist
Friday-Sunday, December 16-18
---
Start the weekend on Friday with Ypsi's First Friday. The event includes a Dio de los Muertos celebration followed by an outdoor showing of the movie Coco.
Sunday is a day to capture your little one's hand or footprints with Captured in Clay at The Little Seedling and Precious Prints at My Urban Toddler. Both require advance signup.
Then, transition to Christmas celebrations with Santa Arrives at Cabela's on Saturday evening. Visits start Sunday and they suggest advance reservations. Speaking of Christmas, we are working to update all of our Christmas content and event listings. Most of our articles have been updated, but we are still adding the events and waiting on announcements of other events.
Top Weekend Event Highlights
Friday Highlights
---
---
Saturday Highlights
Sunday Highlights
Make sure your clocks are adjusted! We fall back at 2a
Weekday Highlights
Tuesday is Election Day which means Ann Arbor Public Schools are Closed. We've got a list of camps for Election Day to sign up now (it also has camps over Thanksgiving break). Thursday is the start of the JLC Book Sale at Washtenaw Farm Council Fairgrounds.
Monday, November 7 Highlights
Tuesday, November 8 Highlights
Wednesday, November 9 Highlights
Thursday, November 10 Highlights
Looking Forward to Next Weekend
The JLC Book Sale continues through Saturday. Theater continues to be a big draw. And there are several Christmas events – several artisan markets and Santa & his reindeer are visiting KBK Garden Center.
Friday, November 11 Highlights
Saturday, November 12 Highlights
Sunday, November 13 Highlights
All Weekend Events
All Friday, November 4 Events
Date/Time
Event
🎟

11/04/2022
8:45am-9:45am

Pre-School Playtime
at Gym America, Ann Arbor Michigan

11/04/2022
11:00am-12:00pm

Tot Time
at PAX Gymnastics, Chelsea Michigan

11/04/2022
1:00pm-2:00pm

Open Gym
at Gym America, Ann Arbor Michigan

11/04/2022
1:00pm-2:30pm

Open Skate
at Veterans Ice Arena, Ann Arbor MI
💙🎟

11/04/2022
4:30pm-7:00pm

Family Friday: Screen Printed Tote Bags
at Ann Arbor Art Center, Ann Arbor Michigan
💙🆓

11/04/2022
5:00pm-10:00pm

Dia De Los Muertos & Coco Movie
at 2 West Michigan, Ypsilanti Michigan
💙🆓

11/04/2022
5:00pm-10:00pm

First Friday Ypsilanti
at Downtown Ypsilanti, Ypsilanti Michigan
💙🎟

11/04/2022
5:30pm-9:00pm

Pets & Pajamas Movie Night
at Humane Society of Huron Valley, Ann Arbor Michigan
💙🎟

11/04/2022
6:00pm-7:30pm

Nerf Night
at PAX Gymnastics, Chelsea Michigan
💙🎟

11/04/2022
7:00pm-9:00pm

Almost Full Moon Hike
at Independence Lake, Whitmore Lake Michigan
💙🎟

11/04/2022
7:00pm

An Evening with the Bard
at Sponberg Theatre, Ypsilanti Michigan
💙

11/04/2022
7:30pm

Clue
at Saline High School, Saline Michigan
💙🎟

11/04/2022
7:30pm

Into the Woods
at Pioneer High School, Ann Arbor Michigan
💙🎟

11/04/2022
8:00pm

Cunning Little Vixen
at Power Center, Ann Arbor Michigan
All Saturday, November 5 Events
Date/Time
Event
🆓

11/05/2022
7:00am-3:00pm

Ann Arbor Farmers Market
at Ann Arbor Farmers Market, Ann Arbor MI
🆓

11/05/2022
8:00am-12:00pm

Saline Famers Market
at Downtown Saline, Saline Michigan

11/05/2022
9:00am-9:00pm

Free Take It Home Kit
at Joann Fabric, Ann Arbor Mcihigan
💙🆓

11/05/2022
9:00am-11:00am

Hike to Hickory Hills
at Eddy Discovery Center, Chelsea Michigan
💙🆓

11/05/2022
9:00am-12:00pm

Home Depot Kids Club: Scarecrow Napkin Holder
at Home Depot, Ypsilanti Michigan
💙🆓🎟

11/05/2022
9:00am-10:30am

Junior Naturalist - Autumn Leaves
at Whitmore Lake Preserve, Whitmore Lake Michigan
💙🆓

11/05/2022
9:00am-10:00am

The Great Pumpkin Roll
at Mill Pond Park, Saline Michigan
🆓

11/05/2022
9:00am-2:00pm

White Lotus Farms Farmers Market
at White Lotus Farms, Ann Arbor MI
💙🆓

11/05/2022
10:00am-1:00pm

Department of Public Works Open House
at Ann Arbor Department of Public Works, Ann Arbor Michigan

11/05/2022
10:00am-9:00pm

Free Take It Home Kit
at Joann Fabric, Ypsilanti Michigan

11/05/2022
10:00am-12:00pm

Kids Pokemon
at Upkeep Games, Ann Arbor Michigan
💙🎟

11/05/2022
10:00am-12:00pm

Roots, Shoots, and Fruits
at Matthaei Botanical Gardens, Ann Arbor Michigan
💙🎟

11/05/2022
11:00am-2:00pm

Build Your Own Mobile Game - Girls Talk Tech
at Bob Betty Beyster Building, Ann Arbor Michigan
💙🎟

11/05/2022
11:15am

Sensory Friendly Movie - Black Adam
at Emagine Saline, Saline Michigan
💙🎟

11/05/2022
12:00pm-2:00pm

I Love MI Fall - Tipsy Ypsi
at Paint and Pour, Ypsilanti MI - Michigan

11/05/2022
1:00pm-5:00pm

Creature Encounters
at The Creature Conservancy, Ann Arbor Michigan
💙🆓

11/05/2022
1:00pm-2:00pm

Mo Willems Celebration
at Pittsfield Branch Library, Ann Arbor Michigan

11/05/2022
1:00pm-2:00pm

Open Gym
at Gym America, Ann Arbor Michigan

11/05/2022
1:00pm-2:30pm

Open Skate
at Veterans Ice Arena, Ann Arbor MI

11/05/2022
1:15pm-2:15pm

Kids Play Time
at Michigan Academy of Gymnastics, Ann Arbor Michigan
💙🆓

11/05/2022
2:00pm-4:00pm

Leftovers: Lotus Lanterns, Styrofoam Prints, and 80s Crafts!
at Downtown Branch of AADL, Ann Arbor Michigan
💙🎟

11/05/2022
2:00pm

Not Just for Kids: FrankenSTEM
at Michigan Theater, Ann Arbor MI
🎟

11/05/2022
2:00pm-3:00pm

Open Gym
at Champion Gymnastics, Ann Arbor Michigan
💙

11/05/2022
2:00pm-3:00pm

Read and Look
at Kelsey Museum of Archaeology, Ann Arbor Michigan
💙🆓

11/05/2022
2:00pm-3:00pm

Read and Look | G is for Gladiator
at Kelsey Museum of Archaeology, Ann Arbor Michigan
💙🆓

11/05/2022
5:00pm-7:00pm

Santa Arrives at Cabela's
at Cabela's, Dundee Michigan
💙🎟

11/05/2022
5:30pm-8:30pm

First Annual Teen Dance Party at LIVE
at LIVE, Ann Arbor Michigan
💙🆓

11/05/2022
6:00pm-7:00pm

An Evening of Improv
at Downtown Branch of AADL, Ann Arbor Michigan
💙

11/05/2022
7:00pm

Chelsea House Orchestra Hometown Show
at Chelsea High School, Chelsea Michigan
💙

11/05/2022
7:30pm

Clue
at Saline High School, Saline Michigan
💙🎟

11/05/2022
7:30pm

Into the Woods
at Pioneer High School, Ann Arbor Michigan
💙🎟

11/05/2022
7:30pm

Urinetown the Musical
at Skyline High School, Ann Arbor Michigan
💙🎟

11/05/2022
8:00pm

Cunning Little Vixen
at Power Center, Ann Arbor Michigan
All Sunday, November 6 Events
Date/Time
Event
💙🎟

11/06/2022
8:00am-11:00am

Donut Dash
at Skyline High School, Ann Arbor Michigan
💙🎟

11/06/2022
10:00am-3:00pm

Captured in Clay Tile Event
at The Little Seedling, Ann Arbor Michigan
🎟

11/06/2022
10:00am-11:30am

Rescue Reading
at Humane Society of Huron Valley, Ann Arbor Michigan
💙🆓

11/06/2022
11:00am-1:00pm

Author Event | Shoham's Bangle with Sarah Sassoon and Tía Fortuna's New Home with Ruth Behar
at Downtown Branch of AADL, Ann Arbor Michigan
💙🎟

11/06/2022
12:00pm-4:00pm

Precious Prints
at My Urban Toddler Ann Arbor, Ann Arbor Michigan

11/06/2022
1:00pm-5:00pm

Creature Encounters
at The Creature Conservancy, Ann Arbor Michigan
💙

11/06/2022
1:00pm-4:00pm

Critter House Open Hours
at Leslie Science & Nature Center, Ann Arbor MI
💙🆓

11/06/2022
1:00pm-2:00pm

Guided Nature Walk: Nature Prepares for Winter - Plants & Animals Prepare for Winter
at Matthaei Botanical Gardens, Ann Arbor Michigan
💙🆓

11/06/2022
1:00pm-1:30pm

Kerry Tales with Mother Goose
at Kerrytown Market & Shops, Ann Arbor Michigan

11/06/2022
1:00pm-2:00pm

Open Gym
at Gym America, Ann Arbor Michigan

11/06/2022
1:00pm-2:30pm

Open Skate
at Veterans Ice Arena, Ann Arbor MI
💙🆓

11/06/2022
1:00pm-4:00pm

Tinkered Toy Box
at Downtown Branch of AADL, Ann Arbor Michigan

11/06/2022
1:30pm-2:50pm

Public Skate
at Yost Ice Arena, Ann Arbor Michigan
💙🆓

11/06/2022
2:00pm-3:30pm

Book Box Dioramas
at Traverwood Branch of AADL, Ann Arbor Michigan
💙

11/06/2022
2:00pm

Clue
at Saline High School, Saline Michigan
💙🎟

11/06/2022
2:00pm

Cunning Little Vixen
at Power Center, Ann Arbor Michigan
💙🎟

11/06/2022
2:00pm

Into the Woods
at Pioneer High School, Ann Arbor Michigan
💙🎟

11/06/2022
2:00pm-4:00pm

Lavender Lake - Tipsy Ypsi
at Paint and Pour, Ypsilanti MI - Michigan

11/06/2022
2:00pm-4:00pm

Sunday MakeBreak: Ornament Event
at Michaels, Ann Arbor Michigan
💙🎟

11/06/2022
2:30pm

Urinetown the Musical
at Skyline High School, Ann Arbor Michigan
💙

11/06/2022
4:00pm-6:00pm

Third Time's the Charm Concert
at Dexter High School, Dexter Michigan