It looks like we're getting one more batch of unseasonably warm weather through Friday. The weather will drop back to a more typical low 40s on Saturday & Sunday. I am glad we hung Christmas lights last weekend when it was in the 60s.
Weekend Sponsor
JLC Book Sale
The JLC Book Sale runs through November 12 at Washtenaw Farm Council Fairgrounds. Be sure to shop this huge book sale for a great selection of children's books for $1 and adult books for $2. Plus, they have DVDs, video games, board games, puzzles, and more.
Arbor Annie's Weekend Highlights
We are in November which means we are in the overlap of Thanksgiving and Christmas. The A2 Turkey Trot at Hudson Mills Metropark on Saturday morning or celebrate Christmas with Santa & His Reindeer at KBK Garden Center on Sunday or shop one of the Holiday Artisan & Craft fairs on Saturday. Speaking of Thanksgiving, don't forget to order your Thanksgiving feast or sides.
This weekend continues to be a big weekend for theater! Pioneer's Into the Woods and Skyline's Urinetown both wrap up their 2 week runs (note, no Into the Woods on Saturday due to the home UM game). While we add Emerson performing The Addams Family.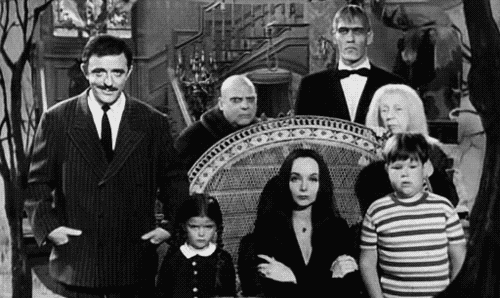 Also this weekend is the theatrical release of Black Panther: Wakanda Forever.
This weekend is a free admission weekend to Michigan Science Center. They are out of pre-sale tickets, but they said they should have at the door admissions. But, they may still reach capacity.
Also, remember that Michigan football is at home on Saturday at 3:30p. Take that into account with your planning.
And be sure to check our full calendar. We spent Thursday adding events from Dexter, Saline, Ann Arbor, and Ypsilanti Libraries, Washtenaw County Parks, and Huron Clinton Metroparks.
---
Events from our Sponsors
Free Ninja Obstacle Course for Kids
Saturday, December 3
Randazzo Dance Company's The Nutcracker with a Twist
Friday-Sunday, December 16-18
---
Top Weekend Event Highlights
Friday Highlights
---
---
Saturday Picks
Sunday Picks
Movies
Now Playing
Black Panther: Wakanda Forever = PG-13
Black Adam – PG-13
Spirited – PG-13
Ticket to Paradise – PG-13
Lyle, Lyle, Crocodile – PG
Prey for the Devil – PG-13
Don't miss these Holiday Movies available on the big screen. This weekend is Polar Express at Emagine.
Weekday Highlights
The big event this week is the opening of the Ypsilanti Library's brand new Superior Branch. They will have a ribbon cutting on Monday and events through the week.
Then on Thursday, the YPT production of Into the Woods kicks off.
As we look forward, Thanksgiving is approaching soon. Be sure to get your orders in for Thanksgiving Takeout. Or, check out our list of Thanksgiving week camps and make sure you have your childcare booked.
Monday, November 14 Highlights
Tuesday, November 15 Highlights
Wednesday, November 16 Highlights
Thursday, November 17 Highlights
Looking Forward to Next Weekend
Next weekend's big events include YPT's Into the Woods and A2SO's Studio Ghibli concerts.- make your Totoro Masks Friday evening first. AADL will have The Mad Hatter's Totally Pretend Tea Party. And don't miss the chance to see Polar Express in the theater at Emagine.
Friday, November 18 Highlights
Saturday, November 19 Highlights
Sunday, November 20 Highlights
All Weekend Events
All Friday, November 11 Events
Date/Time
Event
🎟

11/11/2022
8:45am-9:45am

Pre-School Playtime
at Gym America, Ann Arbor Michigan
💙

11/11/2022
9:00am-8:00pm


at Washtenaw Farm Council Fairgrounds, Ann Arbor Michigan
JLC's Low Cost Community Book Sale What: A well organized, categorized book sale with about 20,000 -25,000 books. about 5,000+ DVD's. Hundreds of audiobooks. Video Games Puzzles Board Games Price List - Cash or credit Adult fiction/ Non-fiction books - $2 Children's Books - $1 DVD's (not including seasons) - $2...Read More
💙🆓🎟

11/11/2022
10:00am-8:00pm

Stuffed Animal Slumber Party
at Booksweet, Ann Arbor Michigan
💙🆓

11/11/2022
10:30am-11:15am

Sensation Stations
at Westgate Branch of AADL, Ann Arbor Michigan

11/11/2022
11:00am-12:00pm

Tot Time
at PAX Gymnastics, Chelsea Michigan

11/11/2022
1:00pm-2:00pm

Open Gym
at Gym America, Ann Arbor Michigan

11/11/2022
1:00pm-2:30pm

Open Skate
at Veterans Ice Arena, Ann Arbor MI
💙🎟

11/11/2022
4:00pm-6:00pm

Family Fridays: Polymer Clay Robot Bobbleheads
at Ann Arbor Art Center, Ann Arbor Michigan
💙🆓

11/11/2022
4:00pm-5:30pm

PWNED Teen Gamer Club
at Chelsea District Library, Chelsea Michigan
💙🎟

11/11/2022
5:45pm-8:15pm

Nerf Wars
at Saline Rec Center, Saline MI
💙🆓

11/11/2022
6:00pm-7:30pm

NaNoWriMo Write-In
at Westgate Branch of AADL, Ann Arbor Michigan
💙🆓

11/11/2022
6:30pm-7:30pm

Friday Night AI | Is AI Robust Enough to Withstand Attacks
at Downtown Branch of AADL, Ann Arbor Michigan
💙🆓

11/11/2022
7:00pm-10:00pm

Feel Good Friday with UMMA
at University of Michigan Museum of Art, Ann Arbor Michigan
💙🎟

11/11/2022
7:00pm

The Addams Family
at Emerson School, Ann Arbor Michigan
💙🎟

11/11/2022
7:30pm

Into the Woods
at Pioneer High School, Ann Arbor Michigan
💙🎟

11/11/2022
7:30pm

Urinetown the Musical
at Skyline High School, Ann Arbor Michigan
All Saturday, November 12 Events
Date/Time
Event
🆓

11/12/2022
7:00am-3:00pm

Ann Arbor Farmers Market
at Ann Arbor Farmers Market, Ann Arbor MI
💙🎟

11/12/2022
7:45am-11:00am

A2 Turkey Trot
at Hudson Mills Metropark, Dexter Michigan
💙

11/12/2022
8:00am-3:30pm

Saline Craft Show
at Saline Middle School, Saline Michigan
🆓

11/12/2022
8:00am-12:00pm

Saline Famers Market
at Downtown Saline, Saline Michigan
💙🆓

11/12/2022
9:00am-11:00am

Hike Around Mill Lake
at Eddy Discovery Center, Chelsea Michigan
💙

11/12/2022
9:00am-8:00pm


at Washtenaw Farm Council Fairgrounds, Ann Arbor Michigan
JLC's Low Cost Community Book Sale What: A well organized, categorized book sale with about 20,000 -25,000 books. about 5,000+ DVD's. Hundreds of audiobooks. Video Games Puzzles Board Games Price List - Cash or credit Adult fiction/ Non-fiction books - $2 Children's Books - $1 DVD's (not including seasons) - $2...Read More
🆓

11/12/2022
9:00am-2:00pm

White Lotus Farms Farmers Market
at White Lotus Farms, Ann Arbor MI
💙🎟

11/12/2022
10:00am-12:00pm

Birds in Your Binoculars
at Lake Erie Metropark, Brownstown Michigan
💙🆓

11/12/2022
10:00am-2:00pm

Car Seat Checks
at Masjid Ibrahim – Islamic Association of Michigan, Ypsilanti Michigan
💙🆓

11/12/2022
10:00am-4:00pm

Fishville Farms Craft & Vendor Show
at Chelsea Fairgrounds, Chelsea Michigan
💙🆓

11/12/2022
10:00am-4:00pm

Free General Admission at the Michigan Science Center
at Michigan Science Center, Detroit Michigan
💙🎟

11/12/2022
10:00am-12:00pm

Hiking Stick Make & Take
at Oakwoods Metropark, New Boston Michigan

11/12/2022
10:00am-12:00pm

Kids Pokemon
at Upkeep Games, Ann Arbor Michigan
💙🆓

11/12/2022
10:00am-6:00pm

Neighborhood Toy Store Day
at Rock Paper Scissors Junior, Saline Michigan
💙🆓

11/12/2022
10:30am-11:15am

Dancing Babies with Monica Higman
at Downtown Branch of AADL, Ann Arbor Michigan
💙

11/12/2022
11:00am-3:00pm

Drop-In Crafting
at the Scrap Box, Ann Arbor Michigan
💙🆓

11/12/2022
11:00am-12:00pm

Sensory Stations
at Ypsilanti District Library – Whittaker Rd, Ypsilanti Michigan
💙

11/12/2022
12:00pm-5:00pm

Artisan Holiday Makers Market
at Stone & Spoon, Ypsilanti Michigan
💙🆓

11/12/2022
12:00pm-2:00pm

STEMfest
at Downtown Branch of AADL, Ann Arbor Michigan
💙🆓

11/12/2022
1:00pm-2:00pm

Black Panther Coloring Party
at Malletts Creek Branch Library, Ann Arbor Michigan

11/12/2022
1:00pm-5:00pm

Creature Encounters
at The Creature Conservancy, Ann Arbor Michigan
💙🆓

11/12/2022
1:00pm-2:00pm

Handmade Play Food: Dumplings
at Traverwood Branch of AADL, Ann Arbor Michigan

11/12/2022
1:00pm-2:00pm

Open Gym
at Gym America, Ann Arbor Michigan

11/12/2022
1:00pm-2:30pm

Open Skate
at Veterans Ice Arena, Ann Arbor MI
💙🎟

11/12/2022
1:00pm-2:15pm

Scarecrow Fun Painting Party for Kids
at Whitepine Studios, Saline Michigan
💙🆓

11/12/2022
1:00pm-4:00pm

Splatoon: Hyperlocal Splatfest
at Downtown Branch of AADL, Ann Arbor Michigan
💙🆓🎟

11/12/2022
1:00pm-2:00pm

TAG: Teen Advisory Group
at Dexter District Library, Dexter Michigan

11/12/2022
1:15pm-2:15pm

Kids Play Time
at Michigan Academy of Gymnastics, Ann Arbor Michigan
💙🎟

11/12/2022
2:00pm-4:00pm

Birds in Your Binoculars
at Lake Erie Metropark, Brownstown Michigan
💙🎟

11/12/2022
2:00pm-3:00pm

Facing the Frost
at Lake Erie Metropark, Brownstown Michigan
💙🆓🎟

11/12/2022
2:00pm-3:00pm

Magic Carpet Theatre
at Dexter District Library, Dexter Michigan
🎟

11/12/2022
2:00pm-3:00pm

Open Gym
at Champion Gymnastics, Ann Arbor Michigan
💙🎟

11/12/2022
2:00pm

The Addams Family
at Emerson School, Ann Arbor Michigan
💙🎟

11/12/2022
5:30pm-8:30pm

Kids Night Out
at Michigan Academy of Gymnastics, Ann Arbor Michigan
💙🆓

11/12/2022
6:00pm-9:00pm

AnimeFest
at Ypsilanti District Library – Whittaker Rd, Ypsilanti Michigan
💙🎟

11/12/2022
6:00pm-8:00pm

Evening Owl Prowl
at Oakwoods Metropark, New Boston Michigan
💙🎟

11/12/2022
7:00pm-8:00pm

After Dark - Nocturnal Animals
at Hudson Mills Metropark, Dexter Michigan
💙🎟

11/12/2022
7:15pm-9:30pm

Teen Mewvie Night
at Tiny Lions Lounge & Adoption Center, Ann Arbor Michigan
💙🎟

11/12/2022
7:30pm

Urinetown the Musical
at Skyline High School, Ann Arbor Michigan
All Saturday, November 13 Events
Date/Time
Event
💙🎟

11/13/2022
8:00am-10:00am

Early Bird Hike
at Lake Erie Metropark, Brownstown Michigan
💙🆓

11/13/2022
10:00am-4:00pm

Free General Admission at the Michigan Science Center
at Michigan Science Center, Detroit Michigan
🎟

11/13/2022
10:00am-11:30am

Rescue Reading
at Humane Society of Huron Valley, Ann Arbor Michigan
💙🎟

11/13/2022
12:00pm-2:00pm

Chainmail Bracelet Workshop
at Maker Works, Ann Arbor Michigan
💙🆓

11/13/2022
12:00pm-4:00pm

Santa & His Reindeer
at KBK Garden Center, Saline Michigan

11/13/2022
1:00pm-5:00pm

Creature Encounters
at The Creature Conservancy, Ann Arbor Michigan
💙

11/13/2022
1:00pm-4:00pm

Critter House Open Hours
at Leslie Science & Nature Center, Ann Arbor MI
💙🆓

11/13/2022
1:00pm-2:00pm

DIY Preschool Activity: Fun with Dots
at Westgate Branch of AADL, Ann Arbor Michigan
💙🆓

11/13/2022
1:00pm-2:00pm

Guided Nature Walk: Nature Prepares for Winter - Where do Aquatic Animals Go in Winter?
at Matthaei Botanical Gardens, Ann Arbor Michigan

11/13/2022
1:00pm-2:00pm

Open Gym
at Gym America, Ann Arbor Michigan

11/13/2022
1:00pm-2:30pm

Open Skate
at Veterans Ice Arena, Ann Arbor MI
💙🆓

11/13/2022
1:00pm-4:00pm

Pokemon Pile Up
at Downtown Branch of AADL, Ann Arbor Michigan
💙🆓

11/13/2022
1:00pm-2:00pm

Soot Sprite Spree Crochet
at Malletts Creek Branch Library, Ann Arbor Michigan
💙🆓

11/13/2022
1:00pm

Storytime with Nellie Hutchinson
at Booksweet, Ann Arbor Michigan
💙🎟

11/13/2022
1:15pm

Flashback Cinema: How the Grinch Stole Christmas
at Emagine Saline, Saline Michigan

11/13/2022
1:30pm-2:50pm

Public Skate
at Yost Ice Arena, Ann Arbor Michigan
💙🎟

11/13/2022
2:00pm-3:30pm

Alligators and their Reptile Relatives
at Eddy Discovery Center, Chelsea Michigan
💙

11/13/2022
2:00pm-4:00pm

Get to Know Greenhills Information Session
at Greenhills School, Ann Arbor Michigan
💙🎟

11/13/2022
2:00pm

Into the Woods
at Pioneer High School, Ann Arbor Michigan

11/13/2022
2:00pm-4:00pm

Sunday MakeBreak: Pop Up Christmas Tree Card
at Michaels, Ann Arbor Michigan
💙🎟

11/13/2022
2:30pm

Urinetown the Musical
at Skyline High School, Ann Arbor Michigan
🆓

11/13/2022
3:00pm-5:00pm

Circle K Homework Help
at Downtown Branch of AADL, Ann Arbor Michigan
💙🆓

11/13/2022
3:00pm-4:30pm

Quilled Paper Earrings
at Pittsfield Branch Library, Ann Arbor Michigan